Turn to us for all your residential and commercial air conditioning needs
It is difficult to imagine what it would have been like to live in the Melbourne Beach, Florida area before the invention of air conditioning. If you are getting a taste of that because your air conditioning system isn't performing as it should, you'll find reliable help here at Custom Air and Heat Inc. We provide quality, professional service for installation, maintenance, replacement, and repair of air conditioning equipment.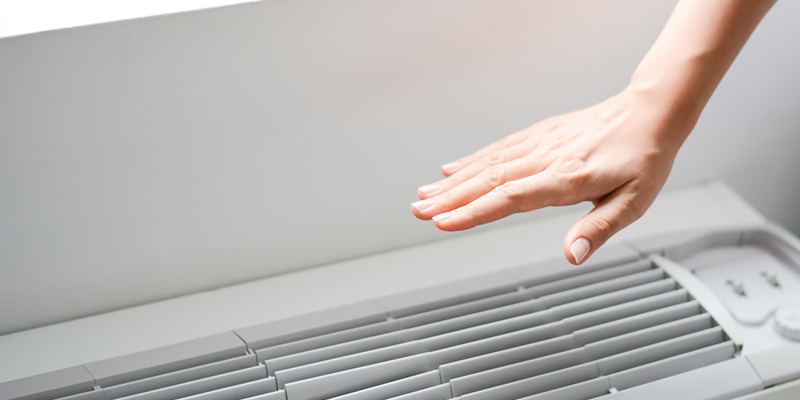 Our air conditioning technicians are all qualified to service nearly any make and model you may have. We have seen it all when it comes to maintenance and repair, so you can be confident we will get your system not only working again, but doing so in the most efficient manner possible to help you get your cooling costs under control. We are also happy to discuss the overall condition and energy-efficiency of your system so you'll have reliable information you can use to make the decision between repair and replacement. We have built a reputation for honest and fair pricing for all our air conditioning services.
3 Ways to Beat the Heat Until You Can Fix Your Air Conditioning
When the weather starts to warm up, many of us start to spend a little more time indoors with our beloved air conditioning. Staying inside and not worrying about the outdoor temperatures is something that our modern world allows us to do, and most of us are not equipped to handle the rising heat should something like our air conditioning break. If you are unable to get an immediate repair, then you might need alternate ways of cooling yourself until someone can get to you. Here are a few ideas that can help:
Keep the blinds and curtains closed. Sunlight and the warmth that accompanies it are only going to make your space hotter. While you might feel a bit like a vampire with the drapes closed, keeping the sunshine out will help keep your temperatures down.
Make smart use of fans. There's a reason you may be conjuring images of an ancient princess in Egypt being fanned with palm fronds as a way to keep cool– fans of any kind can help! The moving air can work wonders to help you cool down- especially if you combine some fans with a chilled misting bottle.
Stay hydrated. Drinking ice water and other cold drinks like slushies or smoothies can actually lower your body temperature a degree or two. This helps you to feel cooler and tolerate the heat even better– it's a win-win!
Here at Custom Air and Heat Inc., we want to get your air conditioning back to normal as quickly as possible. To learn more about our air conditioning services, please give us a call today.
Whether you need preventative services to be sure your air conditioning is working efficiently and is kept at peak performance to avoid repairs and premature failure or need repair or replacement services, you will find our customer-oriented service to be unrivaled. Call today with any questions you may have or to schedule an appointment for inspection, diagnosis, repair services or energy analysis and replacement advice. We are always ready to provide you with the highest level of air conditioning service you deserve for your home or your commercial properties.
---
At Custom Air and Heat Inc., we offer air conditioning services in Melbourne, Viera, Rockledge, Palm Bay, West Melbourne, Melbourne Beach, Indialantic, Indian Harbour Beach, Satellite Beach, Cocoa Beach, Cape Canaveral, Cocoa, Port St. John, and Merritt Island, Florida.
Similar Services We Offer: