We offer residential and commercial air conditioning installation in Palm Bay.
There are several reasons why you may require air conditioning installation at your home or business, but the most important thing is who you call to complete this important service. At Custom Air and Heat Inc., we know how much you rely on an efficient air conditioning system to remain cool and comfortable throughout the year. When you need assistance with your air conditioning equipment, we are here to help.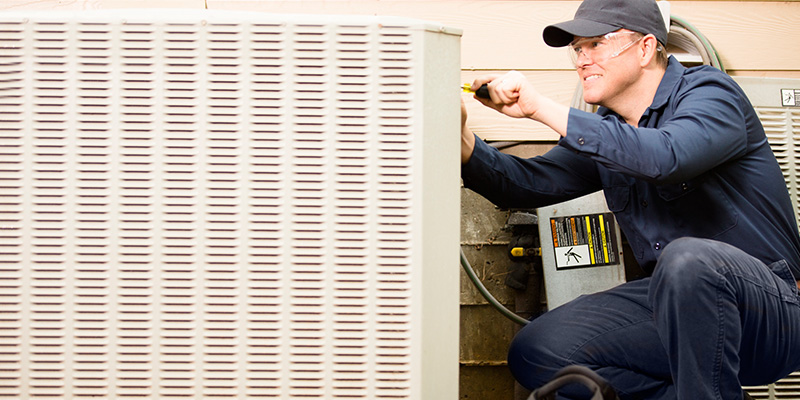 Residential – From replacement parts to new air conditioning installation for your home, we offer residential air conditioning services that won't leave you guessing about whether you've come to the right place for your needs. We'll make expert recommendations and provide high-quality installation services that will keep your home comfortable all year long.
Commercial – Knowing that your air conditioning system is working its best at your commercial business is how you keep your employees and your guests comfortable. It may also affect the products that you ship to your customers. With our commercial air conditioning installation, we can offer the top brands and fair pricing that will ensure you get the best results for your commercial needs.
When you need air conditioning installation, you can't rely on just anyone to complete this important service at your home or business in Palm Bay, Florida. Contact us at Custom Air and Heat Inc. today if you have questions about your AC system or you need to request a quote for services. You won't need to go anywhere else when you make us your air conditioning contractor of choice.
FAQs About Air Conditioning Installation
While people in other regions may be able to live comfortably without air conditioning for much of the year, here in Palm Bay, Florida, air conditioning is pretty much a necessity year-round. Our team at Custom Air and Heat Inc. offers a comprehensive range of AC services to help you keep your system in good working order, including air conditioning installation for when your existing system finally quits. Below, we have collected a few of our most frequently asked questions on the topic for you to peruse.
How can I tell when it's time to get a new air conditioning unit?
When trying to figure out whether it makes more sense to repair or replace your
air conditioning
unit, you should consider three things: the age of your system, the cost of air conditioning installation vs. repairs, and the frequency of past repairs. In other words, if your system is old, if the repairs cost nearly as much as a new unit, or if your system has been breaking down more and more often, then you should spring for a replacement.
Can I install my own air conditioner?
In our experience, air conditioning installation is a job best left to the professionals, so we would advise against trying it yourself. Instead, we encourage you to let our expert technicians take care of everything for you so that you can spend that time on more enjoyable activities. We promise that our team will deliver the top-notch results you deserve, and we'll get your new air conditioner up and running as soon as possible.
---
At Custom Air and Heat Inc., we offer air conditioning installation services in Palm Bay, Melbourne, Viera, Rockledge, West Melbourne, Melbourne Beach, Indialantic, Indian Harbour Beach, Satellite Beach, Cocoa Beach, Cape Canaveral, Cocoa, Port St. John, and Merritt Island, Florida.
 
Similar Services We Offer: