Do you wonder if AC repair for your Palm Bay system is the best option? We can help with the right information.
As well-built as many air conditioners are, there are times when AC repair can become necessary. They are not built to last forever, and as they enter their "golden years", they get aches and pains just like people do. What you need is a professional at keeping them in the best health possible. That is what you'll get with our services here at Custom Air and Heat Inc. We have more than 30 years of experience as a veteran owned and operated AC repair company, so we are pros at keeping systems up and running for as long as possible.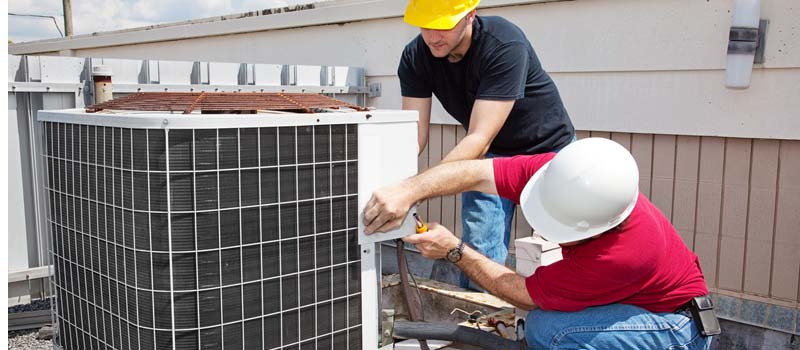 One of the things that other AC repair companies may not tell you is that sometimes it doesn't make sense to continue with repairs. It often is better to go ahead and replace the system, particularly if it isn't very efficient. What you are spending on higher cooling costs, as well as AC repair, could be more than you'd pay for a new system in the long run. We will give you all the information you need, so you can make an informed decision about whether to proceed with another AC repair. We also provide financing through Wells Fargo for new systems, which may make it a viable option for you.
We have also heard that some companies immediately push to replace when an AC repair really isn't that costly and should be the first course of action. You can count on our integrity to give you an honest opinion and not push you one way or the other. We are in business to take care of people– not just to make money. If you want the real deal when it comes to AC repair, give us a call. We serve the Palm Bay, Florida area with a wide range of HVAC services.
---
At Custom Air and Heat Inc., we offer AC repair services in Palm Bay, Melbourne, Viera, Rockledge, West Melbourne, Melbourne Beach, Indialantic, Indian Harbour Beach, Satellite Beach, Cocoa Beach, Cape Canaveral, Cocoa, Port St. John, and Merritt Island, Florida.