The benefits of regular air conditioning service for your Rockledge home or business include energy efficiency, longevity of system, and costly repair prevention.
It is a common misconception that the only time to call for air conditioning service is when the unit at your Rockledge, Florida home or business isn't functioning at all. The reality is that annual maintenance is a must if you want the air conditioning to operate efficiently and if you want to avoid costly repairs and even premature replacement. Here at Custom Air and Heat Inc., we perform annual maintenance as well as other services you may need to beat the heat and keep operating costs in check.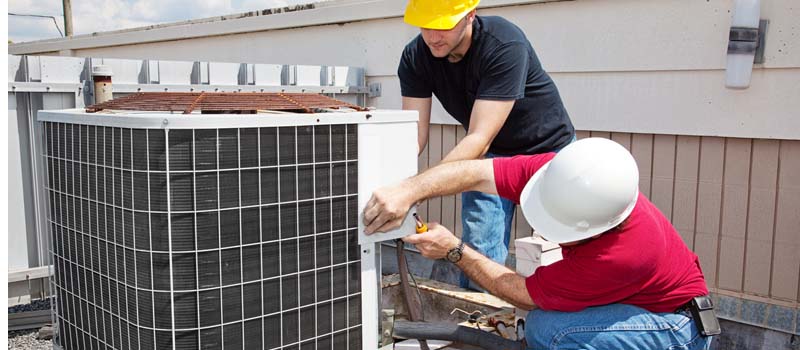 You probably know that if you forgo maintenance on your car that eventually it will act up, and the fuel economy suffers the longer you wait. The same is true when it comes to air conditioning service. If you are noticing that comfort levels are decreasing, you can count on the fact that your system is working harder and costing you money while grinding away at that lifespan quickly in the process.
You could also face larger repair bills because most big problems start with smaller, more affordable issues that were neglected. Using the car maintenance analogy again, what happens when you don't get the brakes fixed when the pads are getting worn out? You end up with a complete brake replacement tab to pay because the metal-on-metal action has caused damaged to the rotors, drums, and calipers.
Let us be on your home maintenance team, and we'll provide you with air conditioning service that will keep your system performing efficiently to keep those cooling costs in check and help you enjoy the 10 to 15 years or more of trouble-free performance that you should get from your system. Call today to schedule your maintenance appointment or to take care of a repair issue you may have.
---
At Custom Air and Heat Inc., we offer air conditioning services in Melbourne, Viera, Rockledge, Palm Bay, West Melbourne, Melbourne Beach, Indialantic, Indian Harbour Beach, Satellite Beach, Cocoa Beach, Cape Canaveral, Cocoa, Port St. John, and Merritt Island, Florida.