How to Keep Your Residential Air Conditioning Running Efficiently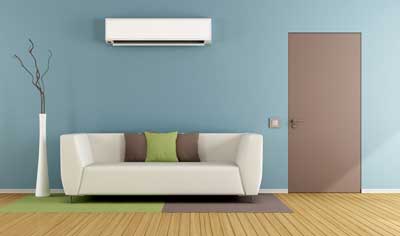 Your home should be a place that is comfortable and inviting. That's why it's important to make sure you take advantages of our incredible residential air conditioning services. At Custom Air and Heat Inc., we are heavily experienced in what we do. We've been working in this industry for 30 years. We know how to properly evaluate and diagnose any residential air conditioning issues that you may have.
If you're in the Rockledge, Florida area, don't hesitate to call us. We are happy to schedule an appointment and will get to work on your air conditioning unit so that it will be running at maximum efficiency. You may not realize it, but an air conditioning unit that's running constantly is using more energy than it should, which means you're paying more for monthly utilities than you need to be to enjoy a cool home.
Here in Florida, we have hot weather most of the year. Not only is residential air conditioning convenient, but it is a necessity for us. Without the ability to go inside to cool off, it would be very difficult for people to live here. That's why you need to stay on top of the status of your air conditioning unit and not wait until it's completely broken before calling a professional to come take a look. If you have any worries or concerns, call us right away. Then you'll have the peace of mind that your system is being monitored and fixed by a team that knows what they're doing.
---
At Custom Air and Heat Inc., we offer residential air conditioning services in Melbourne, Viera, Rockledge, Palm Bay, West Melbourne, Melbourne Beach, Indialantic, Indian Harbour Beach, Satellite Beach, Cocoa Beach, Cape Canaveral, Cocoa, Port St. John, and Merritt Island, Florida.