We can take care of all your air conditioning needs at your home or business in Viera.
When you live in Viera, Florida, you know how important air conditioning is to your daily comfort. Not only does air conditioning keep your house cooler, but it keeps the humidity down, as well, which discourages pest invasions and mold overgrowth. Here at Custom Air and Heat Inc., we want to make sure your house has an air conditioning system that keeps your home healthy and keeps you and your family happy.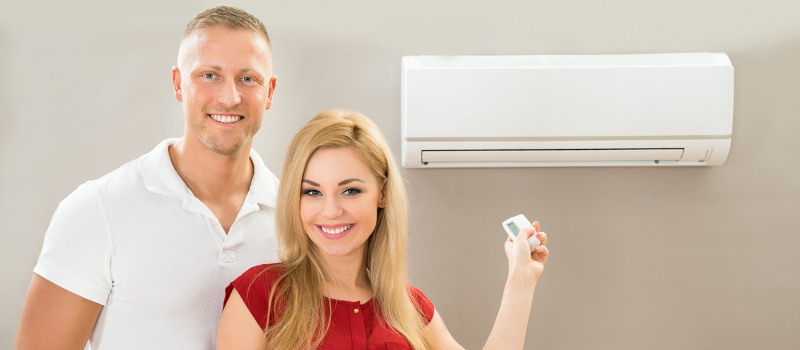 When we come to your home to repair or maintain your air conditioning system, we are happy to provide you with a free estimate. Our owner is a veteran and has over 30 years of experience in the air conditioning industry.
We recommend that you have annual service performed on your air conditioning system by a licensed professional to reduce the likelihood of total system failure. Good maintenance of your system can also save you operating money because your system will be more efficient and won't have to work as hard to keep your home cool if it is working at peak performance.
When the time comes to replace your air conditioning system, we can help you select a unit that will best serve your home. We are proud to install air conditioners from Trane and Comfortmaker and have the expertise needed to work on just about any brand. When you call us today, we will quickly dispatch our technicians to your home.
FAQs About Air Conditioning
Air conditioning is a necessity rather than a luxury when it comes to Florida's humid weather. Despite this reality, many people don't know very much about air conditioning. We have answered some frequently asked questions below, so you can learn more.
How can I lower my energy costs?
Air conditioning accounts for much of your energy costs, but it doesn't have to strain your wallet. One way to make your
air conditioning unit
more energy efficient is by changing the filters more frequently. Other things you can try that don't involve your AC unit itself include using ceiling fans to circulate cool air, installing improved insulation, and upgrading your windows.
Should my thermostat be set to "auto" or on"?
It depends. If you want to save on energy costs, setting your thermostat to "auto" is the better choice. It will only run when it needs to in order to maintain your set temperature. If you set your thermostat to "on," it will run constantly. This is more expensive, but it is useful for people who have asthma or allergies and need the air to be filtered better.
Should I run my AC when I'm away on vacation?
The short answer is yes. Even if your home doesn't need to be a comfortable temperature when no one is home, you should keep your AC running to circulate the air and manage humidity. However, when you're not home for an extended period, there's no need to run your air conditioner at its normal temperature. You can set it to around 85 degrees. This will keep the costs down.
---
At Custom Air and Heat Inc., we offer air conditioning services in Melbourne, Viera, Rockledge, Palm Bay, West Melbourne, Melbourne Beach, Indialantic, Indian Harbour Beach, Satellite Beach, Cocoa Beach, Cape Canaveral, Cocoa, Port St. John, and Merritt Island, Florida.
Similar Services We Offer: