When you need air conditioning service in the Viera area, call our veteran-owned, full-service company for exceptional service and affordable prices.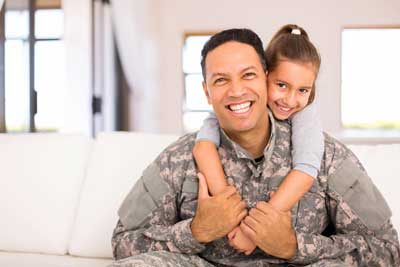 It is difficult to imagine what life must have been in the Viera, Florida area before homes were equipped with air conditioning. However, you might get a taste of it if your air conditioner fails or underperforms during the peak of the summer. There are many things that you obtain regular service for to keep operating properly, so it stands to reason that air conditioning service should be at the top of the list if you want to avoid this very uncomfortable situation.
Here at Custom Air and Heat Inc., we offer dervice to best maintain your system and guard against problems and unnecessarily high cooling costs. We also offer repair services if you do run into trouble. In the worst-case scenario, we offer air conditioning replacement. We are a veteran owned, full-service HVAC provider that is well known for high-quality equipment, parts, and service, as well as honest pricing and quality work.
Our primary goal is to offer you solutions, so you won't have to know what it feels like to go without air conditioning for any longer than is absolutely necessary. We can help you get the most from your system while keeping cooling costs under control. If your home doesn't feel as comfortable as you would like or your last power bill has you cranky, give us a call, and we'll see what we can do to help.
Our owner has 30 years of experience providing air conditioning service, so we are confident that you will be more than happy with our workmanship and expertise. Contact us today to schedule an appointment for any of our air conditioning services.
---
At Custom Air and Heat Inc., we offer air conditioning services in Melbourne, Viera, Rockledge, Palm Bay, West Melbourne, Melbourne Beach, Indialantic, Indian Harbour Beach, Satellite Beach, Cocoa Beach, Cape Canaveral, Cocoa, Port St. John, and Merritt Island, Florida.