If you need a dependable and trustworthy AC contractor, look no further.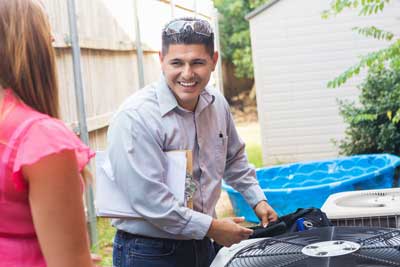 The air conditioner in your home is probably an integral part of your everyday life. It keeps air moving inside your home and keeps the humidity and temperatures stable. Too much humidity inside your home can cause lasting damage over time. If you notice the excess moisture in the air ducts or condensation around vents, then there might be other pressing issues. Excess moisture can lead to the growth of mold, and an air conditioner can spread those mold spores all around your home. Prolonged mold exposure can lead to significant health risks. It's recommended to have your air conditioner unit inspected once a year, and it is also essential that you have an AC contractor you can trust.
An experienced and professional AC contractor can advise you on what is best for your air conditioning system and help ensure that everything is working properly. They will check your system to make sure it circulates air appropriately and that it is doing the job efficiently so your house can maintain a good atmosphere for family and friends while not causing higher energy bills. It is usually cheaper to make small repairs during regular inspections than to have a major breakdown or failure.
Here at Custom Air and Heat Inc., we know about air conditioners. Our team is fit to fulfill your needs for an AC contractor in the West Melbourne, Florida, area. Our team of experts has many years of experience with air conditioners and repair. We can also help you chose the right air conditioner for your property if you're interested in installation. Call today to schedule an appointment or consultation.
---
At Custom Air and Heat Inc., our AC contractors proudly serve Melbourne, Viera, Rockledge, Palm Bay, West Melbourne, Melbourne Beach, Indialantic, Indian Harbour Beach, Satellite Beach, Cocoa Beach, Cape Canaveral, Cocoa, Port St. John, and Merritt Island, Florida.