Your AC repair and maintenance needs are in good hands.
Without a working air conditioning system in your home, you're going to have a hard time staying comfortable throughout the day. Even if your AC system is working fine, you still need to make maintenance a priority, so you don't have trouble making it work when you need it most. For all your air conditioning repair, maintenance, and installation needs, leave things up to us at Custom Air and Heat Inc. to provide quality, professional service you can count on.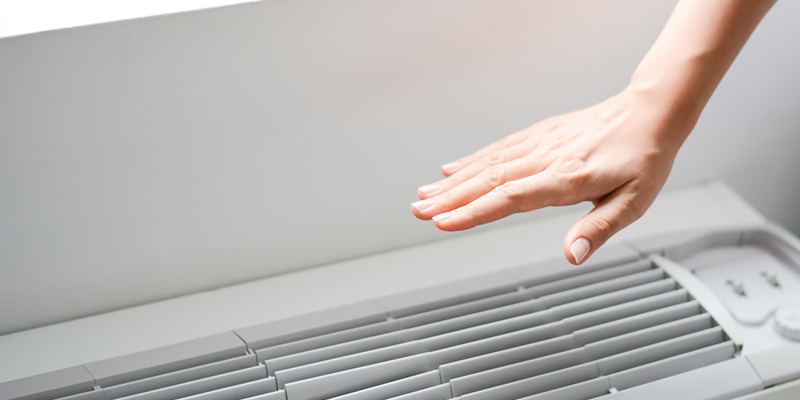 We realize that regardless of how good you are about maintenance, sometimes, you're going to need help with your air conditioner in an emergency. When this happens, you can trust us to be there for you! We provide emergency service, and when you pick up the phone and give us a call, you'll speak with a technician who genuinely cares about your needs.
At Custom Air and Heat Inc., we're always ready and waiting to provide excellent service.
An Intro to Our Services
When it comes to your home's AC system, we can help with whatever you need. The main air conditioning services we provide, however, including the following:
Repair—There's nothing that will make your heart beat a little faster than an air conditioning system that falters in the middle of summer. Instead of worrying, know that you have us on your side at all times. We'll arrive promptly after you make the call to us and work diligently until we get your system up and running again.
Maintenance—Maintaining your air conditioning system is one of the best things you can do for your wallet and peace of mind. On a regularly scheduled basis, we'll come and thoroughly inspect your AC system to catch minor issues and do small repairs before they turn into larger and more expensive issues. Plus, maintaining your AC system results in a more efficient unit and lower cooling costs overall.
Installation—Installing a new air conditioning unit isn't a DIY job. Leave every step of installation up to our talented team, and we guarantee your new unit will work efficiently, reliably, and effectively for years to come. We can also help you pick the right unit for your home if you aren't sure where to start.

Our technicians can service nearly any make and model in Melbourne, Florida and the surrounding area. Plus, thanks to our experience, we've seen it all when it comes to air conditioning maintenance and repair. So, whether your AC system is struggling to keep up with your cooling needs or it won't turn on at all, we'll be able to take care of the problem.

Give Us a Call

Whether for maintenance, installation, or repair, count on us to provide the customer-oriented service you're looking for in an HVAC professional. The next time your air conditioning system needs professional care, get in touch with us! At Custom Air and Heat Inc., we're always ready and waiting to provide excellent service.
FAQs About Air Conditioning
We think it's important for you to make informed decisions concerning your air conditioning, so you can enjoy increased comfort, cost savings, and other benefits. To help you access reliable information about air conditioning, we have answered some frequently asked questions below. Of course, you are welcome to contact us with additional questions if you have a specific concern you would like us to address.
How do I know when to call for air conditioning repair?
There are various signs that indicate when you are having air conditioning problems. If you notice that your home isn't being cooled evenly, for instance, it may be worth calling us for air conditioning repair. Other signs to look out for include foul odors, squealing or banging noises, weak airflow, leaking around the unit, or exceptionally high energy bills.
Why is there ice on my unit?
Ice on your air conditioner can be caused by many things, such as a low level of refrigerant, a dirty air filter or evaporator coil, or a broken fan. Contact us, and we'll send a technician your way to resolve the issue.
How often should I replace my air conditioner's filter?
We recommend that you change your air filter every 30 to 90 days. This should keep your air conditioner in good condition and help prevent allergy symptoms.
Why do I need to schedule air conditioning maintenance?
Air conditioning maintenance isn't just an extra way for HVAC companies to make money; maintenance plays an important role in preserving the life of your unit and saving you money. Plus, regular maintenance keeps your warranty valid.
---
At Custom Air and Heat Inc., we offer air conditioning services in Melbourne, Viera, Rockledge, Palm Bay, West Melbourne, Melbourne Beach, Indialantic, Indian Harbour Beach, Satellite Beach, Cocoa Beach, Cape Canaveral, Cocoa, Port St. John, and Merritt Island, Florida.
Similar Services We Offer: