Air conditioning maintenance shouldn't cost an arm and a leg – call us for fair and honest pricing and expert service.
Having a professional company that can provide air conditioning maintenance at your home is the best way to enjoy cool air and peace of mind during the hot summer months in Melbourne, Florida. If you aren't sure of the last time you had your air conditioning unit checked or you feel like you may be due for a tune-up, then give us a call at Custom Air and Heat Inc. We have 30 years of experience providing the quality care and expert servicing you need to ensure that you have a comfortable home each year.
At Custom Air and Heat Inc., we know that air conditioning maintenance may not always be a top priority for everyone. Luckily, we provide just the services and solutions you need to get the best results without any hassles or attempts to sell you something you don't need or want. We provide fair and honest pricing and expert service when it comes to air conditioning maintenance, so you can rest easy knowing that your air conditioning unit is in good working condition.
The service was excellent and the price was fair.
"I called Custom Air and Heat Inc. when my air conditioner would not start. Michael responded to my home on the same day and fixed the problem (bad capacitor). Michael also took the time to measure the temperature at the air handler to make sure all was well. The service was excellent and the price was fair. I highly recommend Custom Air and Heat Inc."
★★★★★ Stephen D.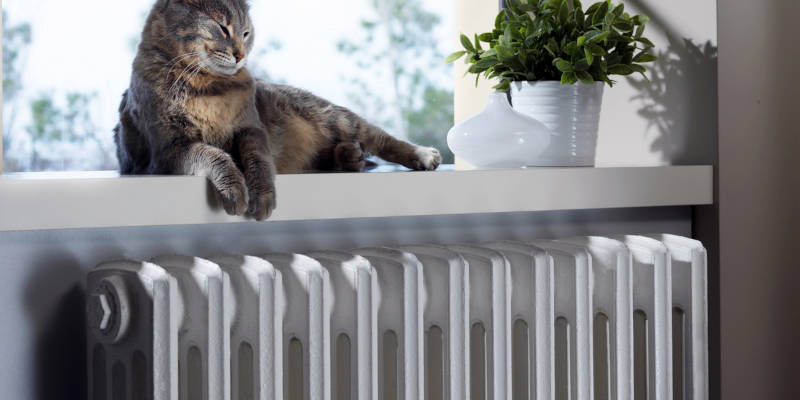 Heating Services
When the weather gets chilly, and you trust your comfort to the reliability of your heating system, you don't want to be faced with a sudden repair. The best way to avoid being left in the cold is through professional maintenance. When you call Custom Air and Heat Inc. for service, we accommodate your busy schedule with flexible appointments, arrive on time, and complete all work quickly.
Cooling Services
Your air conditioner is your line of defense against the brutal summer heat and humidity. Don't take chances with your comfort. Protect your investment with annual service from our specialists at Custom Air and Heat Inc.. There's simply no better way to prevent aggravating repairs, promote efficiency, protect the quality of your breathing air, and maximize system lifespan.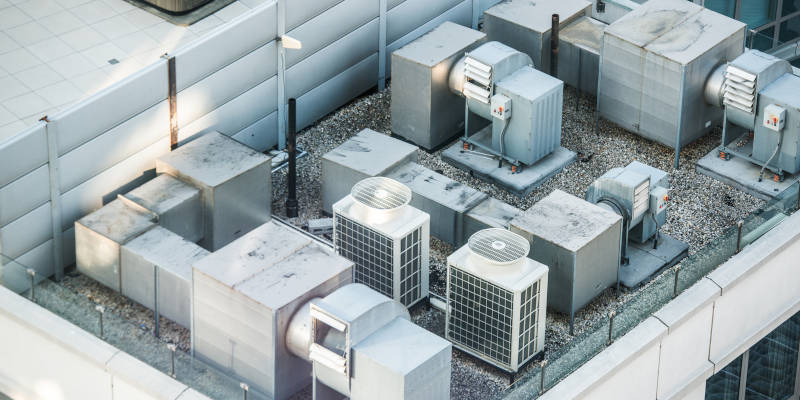 Commercial Heating & Cooling
At Custom Air and Heat Inc., we know there is a lot of competition, but we believe we stand out from the rest because of our commitment to taking care of our customers, no matter how big or small their commercial heating & cooling needs may be.
Professional HVAC Services You Can Trust
It is in your best interest to have your system checked out once a year, preferably in the spring, but any time is fine. One benefit to getting your system in top condition is that it can operate as efficiently as possible. This saves you money in three ways:
Lower utility costs. When your AC system is operating as it should, it is using less power.
Decreased repair costs. There is less need for repairs when it doesn't work as hard.
Increased life span. You won't be shelling out money for a replacement as soon.
We believe it is important to take care of our customers — not just try to make a dollar — and that's part of what makes us your top choice when you need an air conditioning contractor in Melbourne. Don't settle for high prices, and don't settle for the heat; allow us to provide the quality air conditioning maintenance you need for the best possible results.
When you call us to arrange for air conditioning maintenance, we will accommodate your busy schedule. We respect your time and your home, so you can count on us to arrive on time, complete the work quickly, and leave your home exactly as we found it.  We reclaim all packaging, discarded equipment and evacuated refrigerant for recycling. Our goal is to make your service visit as pleasant as possible. Your 100% satisfaction is our ultimate goal.
Contact us at Custom Air and Heat Inc. today for more information about our services or to schedule air conditioning maintenance at your home. We look forward to working with you so that you can gain all the benefits of a system operated at peak performance.
---
At Custom Air and Heat Inc., we offer air conditioning maintenance services in Melbourne, Viera, Rockledge, Palm Bay, West Melbourne, Melbourne Beach, Indialantic, Indian Harbour Beach, Satellite Beach, Cocoa Beach, Cape Canaveral, Cocoa, Port St. John, and Merritt Island, Florida.
Why choose Custom Air and Heat Inc.?
From minor air conditioning repair to a major commercial heating problem, our technicians are equipped with the right tools and experience to assist you in achieving greater comfort and improved indoor air quality at your home or business. Not only do you deserve the best service experience possible, but when our work is done, you will feel confident that your heating and air conditioning service has provided a long-term solution for you.
Check out what some of our customers have said about our air conditioning maintenance and other HVAC services.
A Handy Guide for the Best Times to Have Air Conditioning Maintenance Tasks Performed