Whenever possible, we'll perform a commercial air conditioning repair to keep costs down.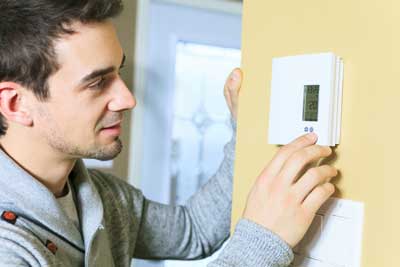 When the cooling system in your commercial facility is on the fritz, the situation can quickly become a significant problem. Depending on the type of facility you own or operate, you could have sensitive equipment or inventory that needs to remain at a specific temperature. Perhaps you have employees working in the space who require a certain level of air conditioning to ensure comfortable conditions. No matter your situation, you can count on the team at Custom Air and Heat Inc. to take care of your system. We're experts in commercial air conditioning repair, offering service to those located in and near Port St. John, Florida.
If you notice that the air conditioner is making strange sounds, such as grinding or squealing, or emitting unpleasant odors, contact us to take a closer look. Our technicians can also address concerns with uneven air flow, rising energy bills, short-cycling equipment, and excessively warm temperatures. When you reach out to us, we'll send a commercial air conditioning expert to assess the problem and come up with a plan to resolve it. Whenever possible, we'll perform a commercial air conditioning repair to keep costs down while ensuring that cool air can flow throughout your space once again.
If we find that commercial air conditioning repair isn't a viable option due to aging equipment or significant issues, we can also provide you with an estimate for replacement. Our technicians will talk to you about the findings and provide transparency in our recommendations. Reach out to us to get started.
---
At Custom Air and Heat Inc., we offer commercial air conditioning repair services in Melbourne, Viera, Rockledge, Palm Bay, West Melbourne, Melbourne Beach, Indialantic, Indian Harbour Beach, Satellite Beach, Cocoa Beach, Cape Canaveral, Cocoa, Port St. John, and Merritt Island, Florida.