Keep your business humming with our HVAC services.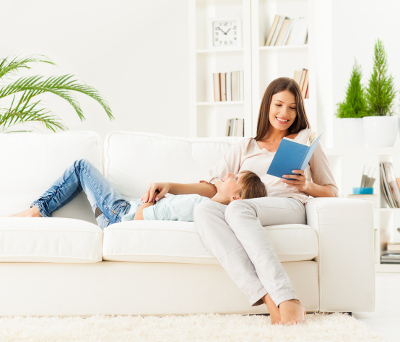 Plenty of HVAC professionals around the Rockledge, Florida area handle residential HVAC issues. A few will even take on commercial heating & cooling calls even though they have little experience in that area. If you own a business, you know how important it is to keep your HVAC system operating efficiently and choosing the right company to help you is a critical decision. Here at Custom Air and Heat Inc., we have enjoyed over 30 years of working with companies in the Rockledge area, and we've earned a reputation for quality work and fair prices.
We go above and beyond to make your commercial heating & cooling equipment as efficient as possible because we know that an inefficient unit could really torpedo your utility budget. Our maintenance services also focus on keeping repairs to a minimum by resolving small issues before they can become larger, costlier ones. We understand that you need your equipment to last as long as possible to keep your capital expenditures under control.
All those things are not much different than what a homeowner needs in terms of HVAC cost controls. However, as commercial heating & cooling professionals, we know that your company has two other reasons to rely on your HVAC equipment: productivity and asset protection. Your staff cannot work if your building climbs to 100 degrees, and your equipment and other business assets could also be negatively affected. High humidity that causes mold is a risk to your building and assets.
If you have any questions about our commercial heating & cooling services, don't hesitate to contact us. We're here for you with quick response, so you can return your focus where it belongs: on growing your company.
---
At Custom Air and Heat Inc., we offer commercial heating & cooling services in Rockledge, Melbourne, Viera, Palm Bay, West Melbourne, Melbourne Beach, Indialantic, Indian Harbour Beach, Satellite Beach, Cocoa Beach, Cape Canaveral, Cocoa, Port St. John, and Merritt Island, Florida.
Similar Services We Offer: