Call us for an honest assessment of your company's HVAC system.
There are three main situations in which you might call us here at Custom Air and Heat Inc. to find out about commercial air conditioning replacement. The first is when your system has failed, and due to its advanced age, you would rather replace it than repair it. The second is that you've learned the required repairs are going to be more than you care to spend on something that may just fail again tomorrow. The third is when your air conditioner is not operating efficiently and you wish to upgrade to one that will save you money each month on cooling costs.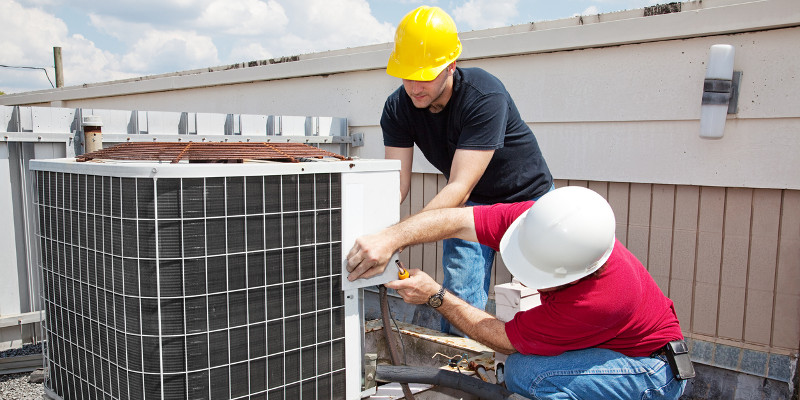 As you face the decision about commercial air conditioning replacement, you'll find that our honest approach to assessing your current HVAC system is just what you need to make an informed decision. We won't pressure or badger you to go one way or the other, and you can count on our fair prices to make it more affordable to go with whichever option you choose.
We have been in business for 30 years as a veteran-owned and operated HVAC company. We have provided quality commercial air conditioning replacement advice and services for our Rockledge, Florida customers because we care about our community and its citizens. It's not just to make money, and we are confident you'll be impressed by what we have to offer. Call us today with any questions you may have or to arrange an appointment to get an assessment or a quote for commercial air conditioning replacement. We also offer maintenance and repair services for all brands and models of commercial and residential HVAC equipment.
---
At Custom Air and Heat Inc., we offer commercial air conditioning replacement services in Rockledge, Melbourne, Viera, Palm Bay, West Melbourne, Melbourne Beach, Indialantic, Indian Harbour Beach, Satellite Beach, Cocoa Beach, Cape Canaveral, Cocoa, Port St. John, and Merritt Island, Florida.