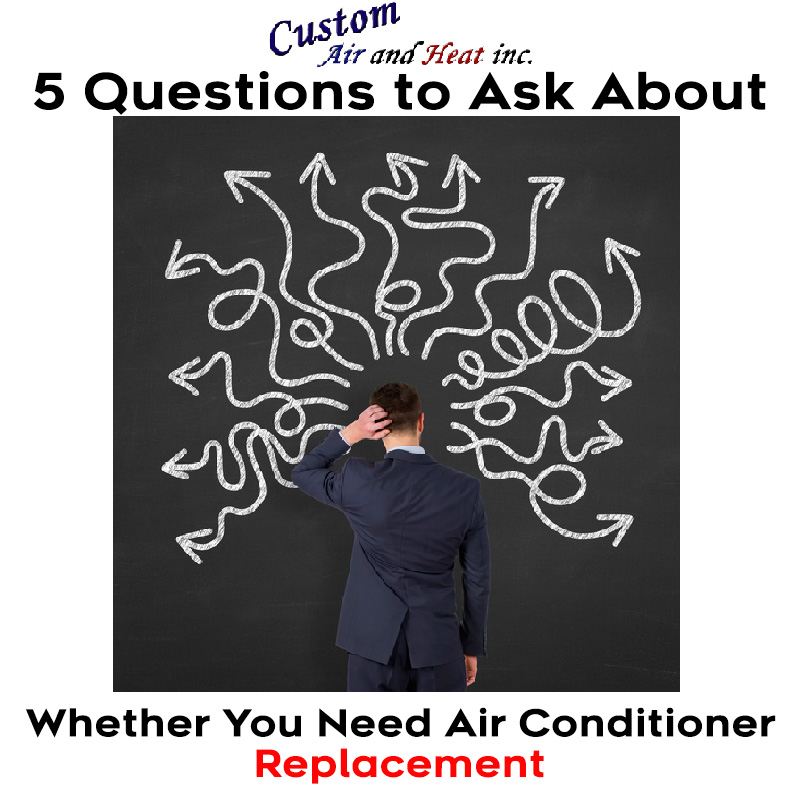 An air conditioner replacement can be expensive, but it can also save you money by performing with better efficiency than an older unit. Making that decision should be well-thought-out.
Here are a few questions you can ask that will help you decide whether you need to have an air conditioner replacement:
Is the unit for your home the appropriate size? There are specific calculations that will help your contractor determine the correct size of unit for you home. It really is important that it is accurately matched to the needs of your home.
Is your unit more than 10 years old? Even if it is still functioning, if it's more than a decade old, it is not nearly as efficient as newer models.
Do you hear strange sounds coming from your AC, or are there strange odors coming from the unit? These are indications that something serious is wrong with the AC, and you should have it looked at right away.
Are your utility bills costing more each month? This could be a result of your unit losing efficiency and needing to be replaced.
Is the air blowing from your vents not as cool as usual or as strong as usual? This could also mean there is something wrong that requires air conditioner replacement.
All of these could be signs that there is something wrong with your air conditioner. The extremity of the problem will determine whether you need to have it repaired or whether you need an air conditioner replacement. Review these questions to help you make the best decision.