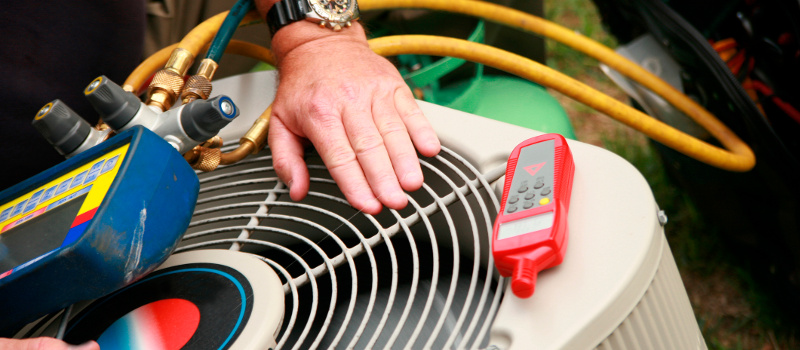 Always trust your air conditioner installation to a professional. You should never trust such a technical job to just anyone. When you work with a professional from our team at Custom Air and Heat Inc., you receive the best possible service and avoid future complications caused by an inappropriate installation. There are a few ways to know if you are hiring a professional for your air conditioning installation:
Experience Necessary- Search for information about the potential company before hiring them for your air conditioning installation. The more experience, the better. A new company may still be working out technical bug and business strategy. Our team at Custom Air and Heat Inc. has over 30 years of experience. The more experienced a company is, the more likely you are to receive professional service when installing your air conditioning system.
Request Estimate- At Custom Air and Heat Inc., we always provide honest and fair pricing information. A professional should always know exactly what an air conditioner installation entails and should be able to give you an upfront estimate. There should be no surprises when it comes time to make payment. If you have pricing concerns, be sure to share them with your professional before installation.
If you have any questions about air conditioner installation, call our team of professionals at Custom Air and Heat Inc. We will always be fair and honest and provide you with the best customer service and experience possible.