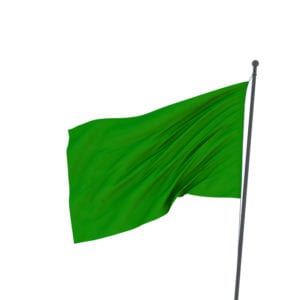 An air conditioner is an integral part of our everyday life these days. You want to be able to stay cool and comfortable no matter what time of year it is and no matter what the weather looks like outside! This means that you will need to have your air conditioner maintained, repaired, and even replaced on occasion. Getting to know a great air conditioning contractor can make those preventative steps much easier to take. Here at Custom Air and Heat Inc., we want to make sure that you get a great air conditioning contractor, and we have compiled a few green flags that you can watch out for.
Returning Phone Calls. Air conditioning contractors who will return your phone calls (or even better, answer the first time!), are so important. So often it is these little common courtesy elements of a business that show how the rest of the relationship will be, so pay attention to the smaller elements like consideration of your time and returning phone calls.
An air conditioner isn't an inexpensive piece of equipment, and you want someone who knows what they're doing taking care of it! When you find an air conditioning contractor that has experience, you can feel more comfortable knowing they are likely to find and repair the problem quickly.
A great air conditioning contractor knows the difference between being fast and being efficient. A quality air conditioning contractor knows how to do a great job without cutting corners or wasting time.