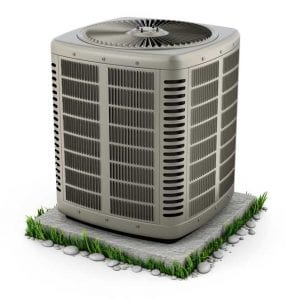 Homeowners should have air conditioning maintenance performed on their AC systems every year. Most people wonder if that is really necessary, or if heating and air companies are just looking for more work. When it comes down to it, air conditioning maintenance is crucial because it keeps your AC system running effectively and efficiently.
When your air conditioner is running smoothing and is in good working order, it will save you money. This happens because when your air conditioner is well maintained, it will run a more efficiently. This will lower your energy costs monthly on your utility bills and will save you money.
Regular air conditioning maintenance can also prevent big, expensive problems from happening. When your AC system is maintained, the technician will check the entire system for any problems. If they find worn out hoses, or something wrong with your compressor, the issue can be fixed before it turns into a big problem. Air conditioning maintenance will also extend the life of your air conditioner and will make it, so you do not have to replace the unit before it is absolutely necessary.
If you are looking for a great company for air conditioning maintenance, contact us at Custom Air and Heat Inc. today.  We are very experienced, and we do quality work at a fair price. We are honest and reliable, and we will not recommend work that does not absolutely need to be done.