There are obvious differences between residential and commercial properties. One could easily point out the size, materials, and placement as distinguishing characteristics for homes and commercial buildings. So, as there are differences between a residential property and commercial building, there are also differences between residential and commercial air conditioning. Here are a few key differences you should be aware of:
Size: All AC units need to be able to handle running cool air throughout an entire building or home. That being said, it makes sense that a commercial air conditioning system would be much larger than a residential system. Commercial AC units are made up of many components that are often much bigger and more complex than residential systems.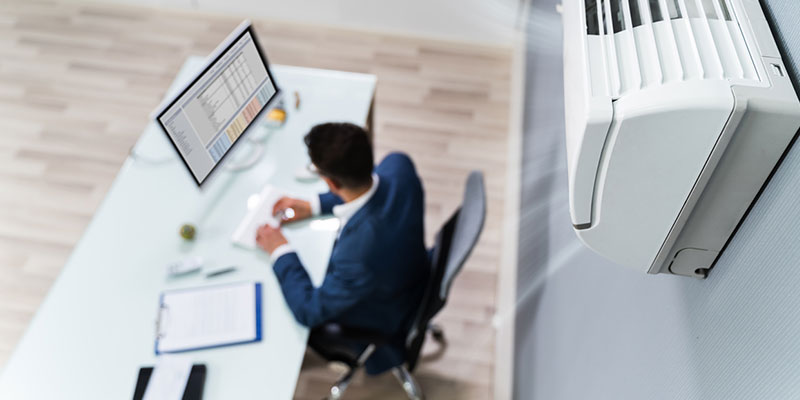 Placement: Most of the time, you'll find a residential air conditioning unit on the side of a house or in the backyard. Commercial AC units, though, are often placed on the roof of the commercial building. Putting the AC unit on the roof helps save space and reduce the amount of noise heard from the system.
Maintenance: With defining factors like size and placement, the maintenance work for a residential and commercial AC system will vary. Commercial AC maintenance is often more involved than residential AC maintenance, which may affect the overall cost. However, since the commercial AC unit is on the roof, it's often less disruptive to have maintenance performed during the day.
If you have more questions about residential or commercial air conditioning, don't hesitate to reach out to us here at Custom Air and Heat Inc. today!