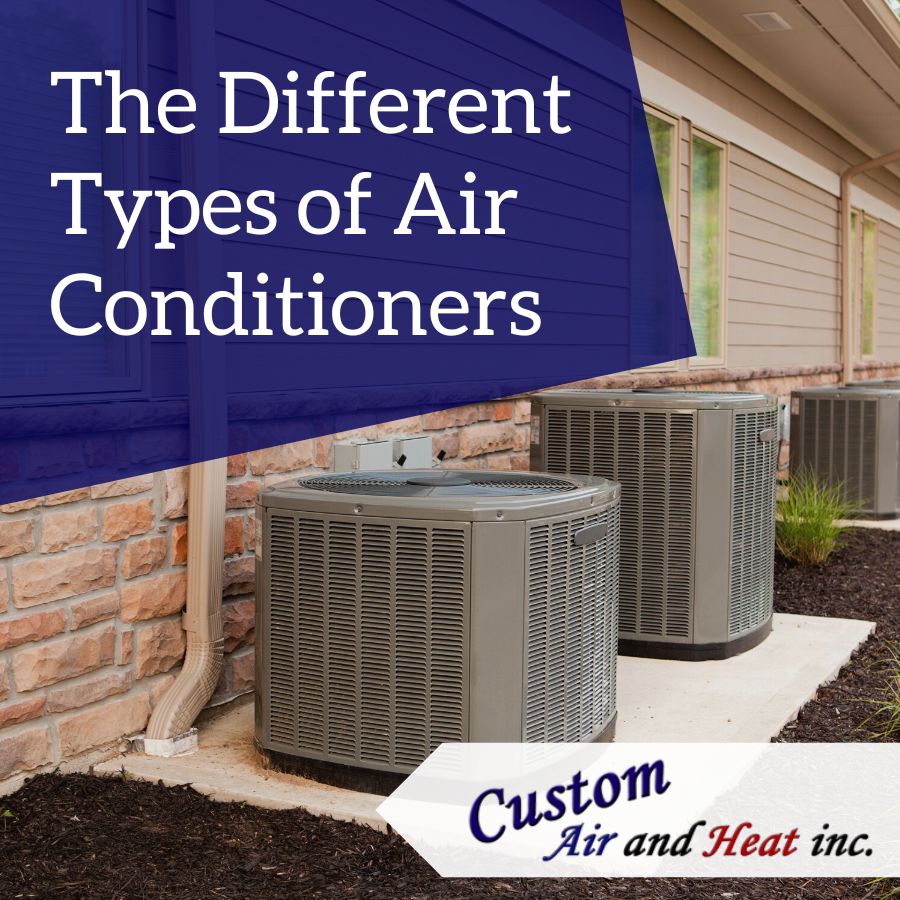 There are so many different factors to consider when searching for air conditioners. One of the most important is finding the best kind for you! Did you know there were so many different types of AC units to choose from? Having a wide variety, although it might be overwhelming, allows you to choose the air conditioning system that is most suitable for your home. At Custom Air and Heat Inc., we have vast knowledge on different air conditioners and can help you find the perfect fit.
When choosing an air conditioner, it is important to know what features are important to you. Are you in a single-family home or two-story home? Are you purchasing a unit for your home or an office complex? Do you value energy efficiency or are you more concerned about your AC unit's lifespan, or both? You may not have realized all of the different features that air conditioners can have. When you have questions or need assistance purchasing and installing the perfect air conditioner for your home, make sure to ask a professional. A professional who regularly works with air conditioners has knowledge of the different brands and types of AC units and can make your home cooling decision easy.
At Custom Air and Heat Inc., we have a reliable and experienced crew ready to assist you with all of your cooling needs, including picking the perfect air conditioner. Don't make such a big decision on your own — call one of our professionals today!