The most important thing you can do when you experience deficiencies with your heating system in Melbourne is to call us right away!
Having a properly working heating system as the weather cools down may be at the top of your priority list. Just like you rely on your air conditioner to provide cool comfort during the hottest part of the year, there is no reason to suffer when the temperature dips. At Custom Air and Heat Inc., we know that having the right heating system in place will help to ensure that your living and working environments in Melbourne, Florida are the ideal temperature, no matter what it may feel like outside. That's why we provide comprehensive heating services to ensure that you get the best results.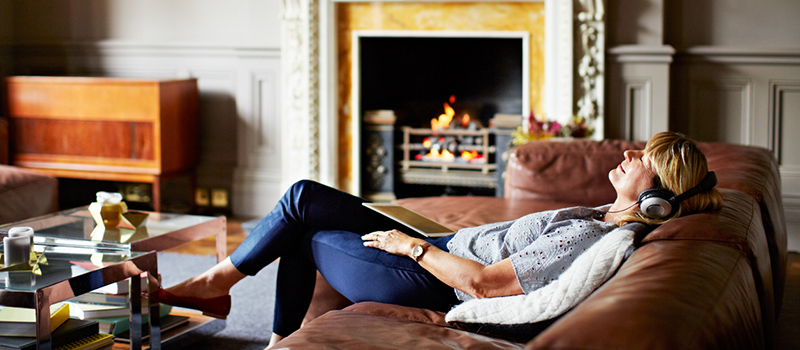 Your heating system may be giving you small clues that it isn't working efficiently – funny noises, strange smells, and/or a lack of air flow. The most important thing you can do when you experience these deficiencies with your heating system is to call a heating contractor right away to address your concerns. At Custom Air and Heat Inc., we know how much you rely on your heating system for comfort, and we will provide fast, efficient repairs and servicing to get your home or business back on track to complete comfort.
Regardless of how big or small your heating problem may seem, our technicians at Custom Air and Heat Inc. are ready to assist you with all your heating needs. Contact us today to schedule an estimate and to learn more about how we can provide the top-quality services you deserve. As our valued customer, we look forward to providing you with excellent care.
FAQs About Heating
While there are relatively few times during the year that you are concerned about having adequate heating for your Melbourne, Florida home, even one evening with a chilly home is too much! At Custom Air and Heat Inc., we offer heating installation and heating repair services that will give you peace of mind that you are ready for any cold snap that comes along. Here are some of the common questions that we get asked about heating:
Does it matter whether my heating system is efficient?
If you hate spending too much for utilities, it does! It can take a great deal of energy to take a home from a cold temperature to a comfortable one, so without an efficient heating system, you could get a whopper of an electric bill.
When should I have the heating system serviced?
We recommend bi-annual maintenance on your HVAC system – in the spring for the air conditioner and in the fall for the heating system. Of course, if it has been a while since you had either serviced, now is the best time.
What brands of heating equipment do you service?
Our veteran-owned company has been in business for 30 years, so we are experienced with and service all brands of air conditioners and heating equipment.
My heater smells funny when I turn it on; should I be concerned?
As long as the odor dissipates in a few minutes, there is no cause for concern. This is normal because of the dust that settles on the heating element throughout the year and is burned off when you turn it on the first time. If you notice a mildewy odor, sulphur odor, or electrical smell, those are not normal and you should call for heating service.
---
At Custom Air and Heat Inc., we offer heating services in Melbourne, Viera, Rockledge, Palm Bay, West Melbourne, Melbourne Beach, Indialantic, Indian Harbour Beach, Satellite Beach, Cocoa Beach, Cape Canaveral, Cocoa, Port St. John, and Merritt Island, Florida.
Similar Services We Offer: